I turned a quarter of a centuries old. Shucks that sounds really old.

SOOO. 25 years old. Hmm.
When I was 18, I imagined 25 years old me to be in a high flying career,
in a stable relationship with my potential life partner,
doing mindless shopping with my salary that comes with my high flying career,
staying on my own in a place that looks like it belongs to an ikea catalogue.
In short, a very glamorous life la hahaha.
But i confidently tick all the boxes and say NOPE sorry not happening at the moment.

Instead, I'm running my own bakery, newly single, living off a very small income and still staying at home with my family. Which really, its not too bad la. According to me. Haha. But really, life has been treating me really good. :)

So okay anyways. I wanna blog about today and remember what a wonderful day it was!
I woke up at 8am and
received a call from Sammy shortly after asking if I was awake already because she was outside my house!
She passed me two bags...'This is your present and your breakfast. Happy birthday!'
:O :O :O
Early morning already got surprise!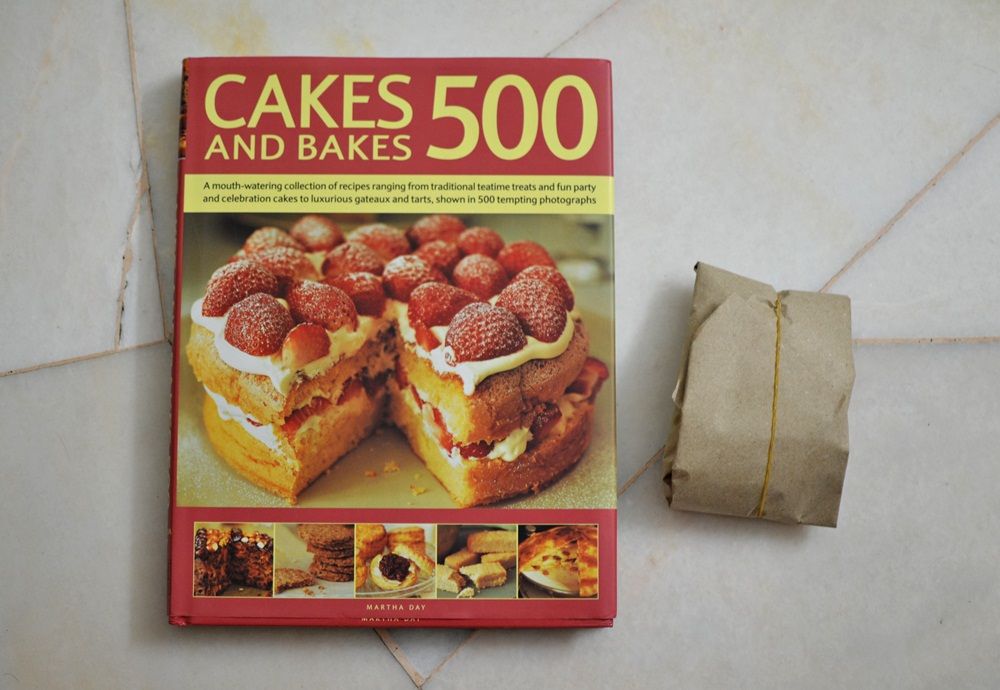 Inside the nicely wrapped package was a recipe book with FIVE HUNDRED recipes. Flipped through the pages and there were so many I've mentally bookmarked to try nyeheheh.
Actually I've been secretly hoping someone would give me a recipe book for my birthday and she did! T_T Thank you Sammy, I love it!
The rest of my morning and afternoon went on as usual.
Baked some cakes, stopped by my supplier, made a delivery.
Then I got home to get ready for dinner with my ex colleagues.
On my way out, Pa saw me and asked me why was I so dressed up.
I told him 'I knew it! You forgot what day is today! HORRR.'
He said 'Today's the 3rd only la.'
'NO the 4th!'
Then he quickly sheepishly sang the happy birthday song for me, ending with an overly cheery 'Cheers Ping!'. HAHAHAHA.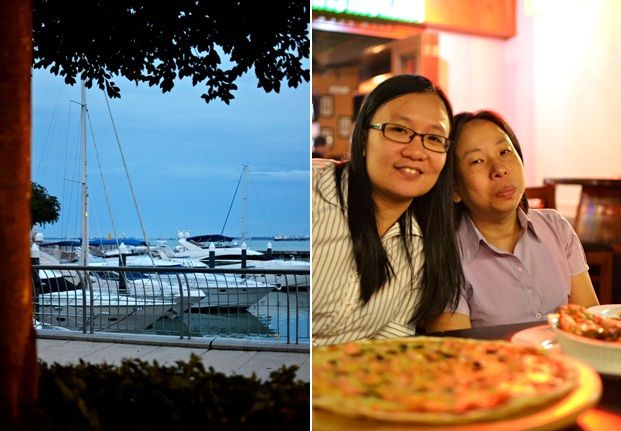 Dinner was at Healy Mac's, Strait Quay!
I rarely dine at Straits Quay cause the restaurants there all quite atas one.
But I had dinner at Healy Mac's last week and enjoyed the food there. Price is pretty reasonable considering the portions are rather huge for us asians eaters.
Okay who am i kidding, my appetite is no way near asian standards la. -_-
But see if its enough for me, I'm sure its more than enough for most of you girls out there.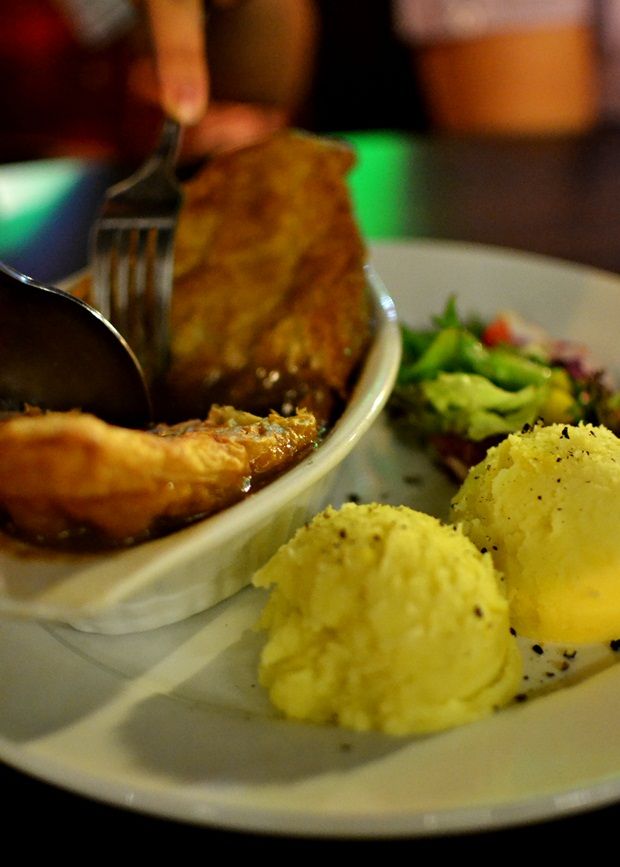 Guinness steak pie. It was really flavourful!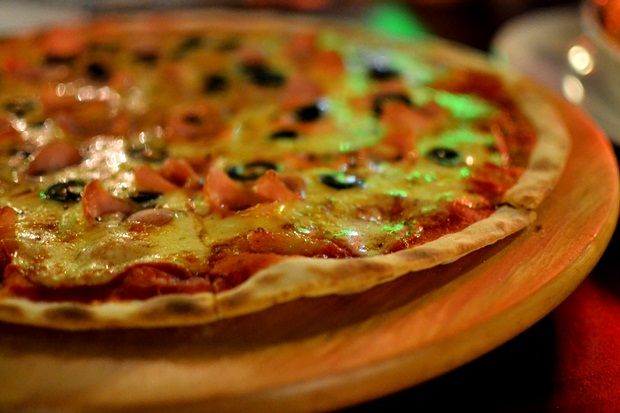 And some pizza! Which for the life of me i cannot recall the name but i remember its no. 9 on the menu. Not very helpful information but still abit relevant la okay. Haha.
I think the pizzas here are done really well!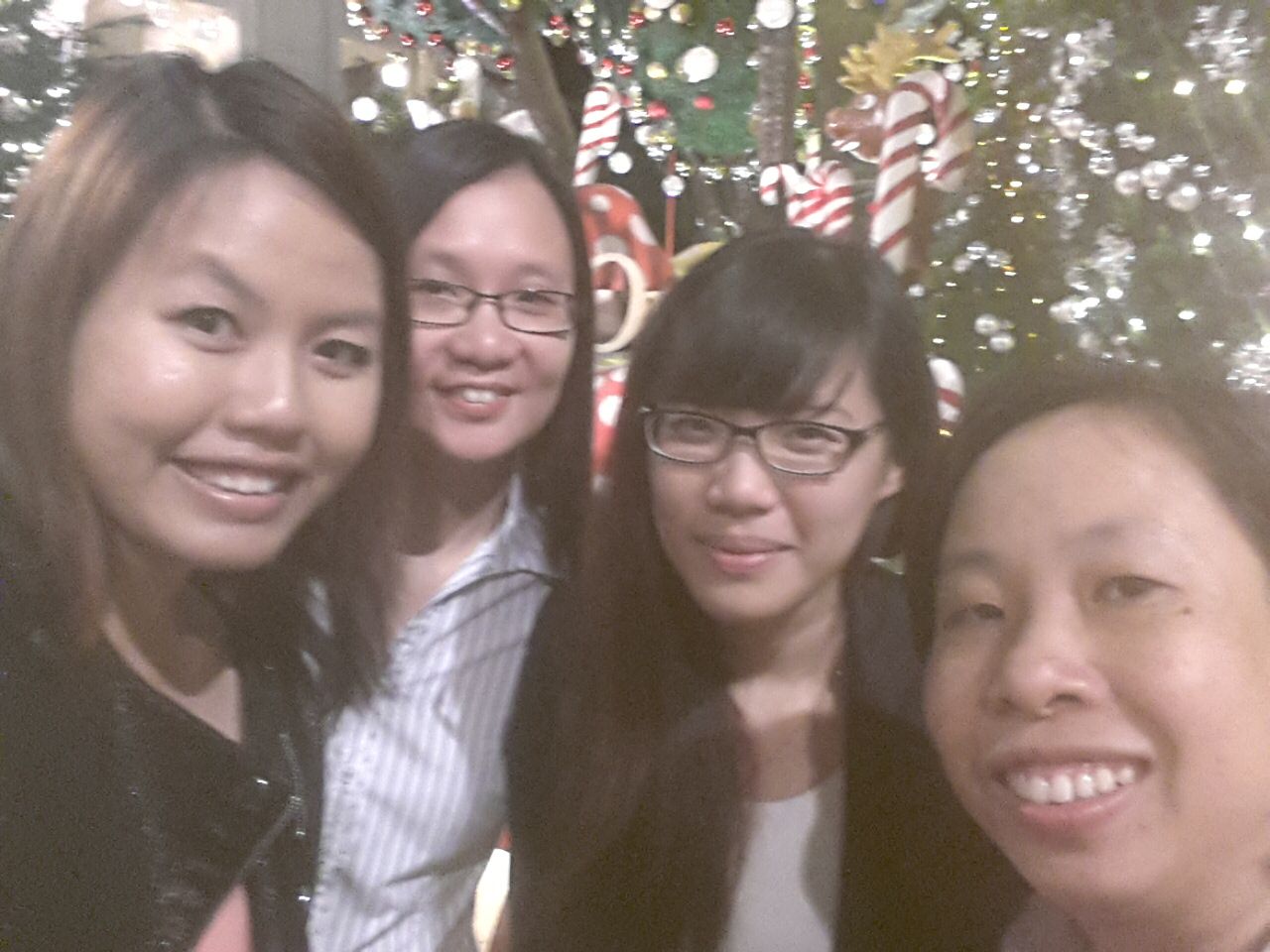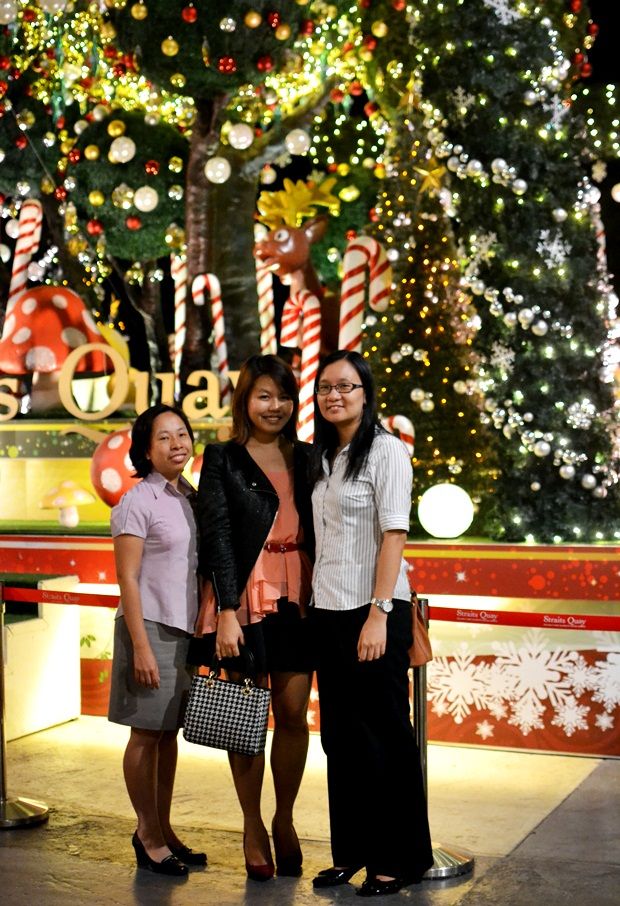 Before going home, i forced them to take a picture with me in front of the Christmas tree! Ehehe. Thank you girls for the dinner and for always layaning me!
Oh and a totally related note, are you EXCITED for Christmas already!!!!! I know i am! :DDDD
When i got home, immediately Imims came out and pushed me into my room and said 'SURPRISEEEE!'
At first i was like uhhh what surprise? There's no one here also.
But he pointed to my bed and said seeee you got presents!
:O :O :O
I LOVE PRESENTS and i'm unashamed of that! :P
Especially when its a surprise, I mega love it. Muahaha.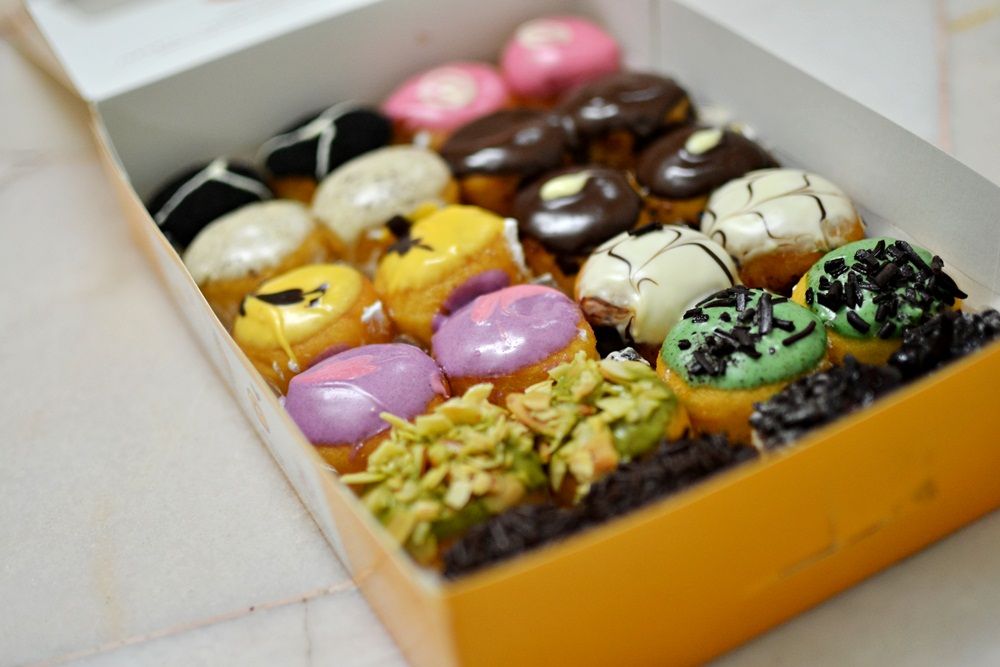 Why my friends so thoughtful one! Received this box of doughnuts because they must have thought I might not want cake for my birthday since I live/breath/sleep cakes. I've been craving for doughnuts since forever but have been a good girl and refraining from any because goodness do you even know how many thousands of calories is there in one doughnut!
But i happily popped 5 into my mouth after opening it. Its my birthday okay, calories doesn't exists!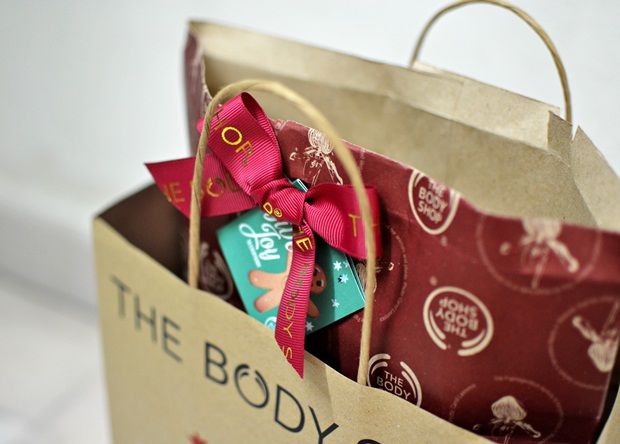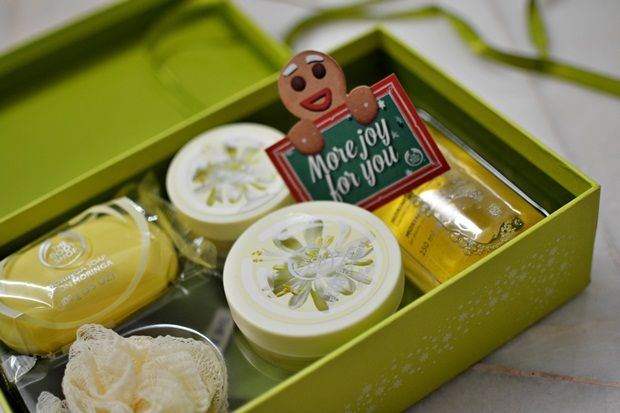 Some body products in a pretty lime green box! Thank you Kao family. :)))))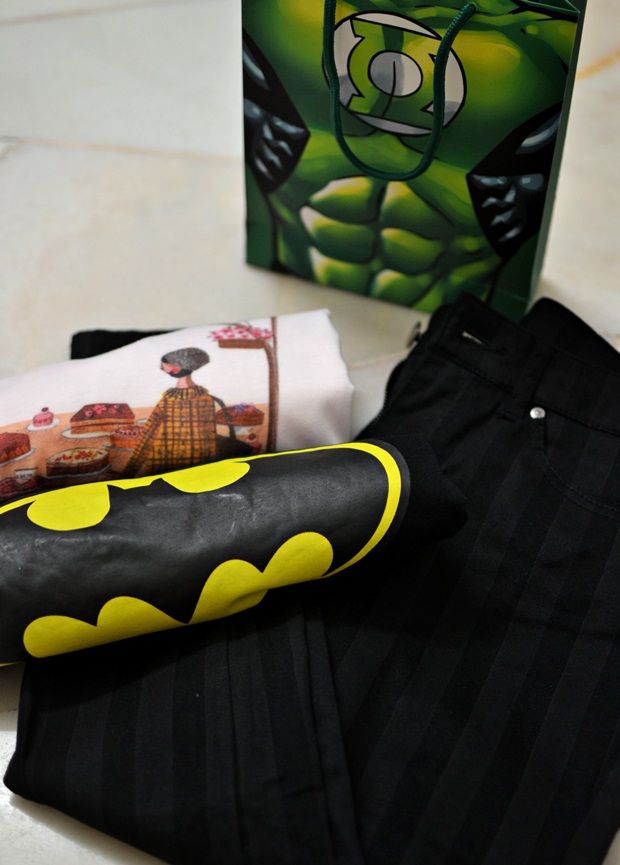 Got the two tees from my mama and striped pants from my aunt! The white tee has a print of a girl in her bakery surrounded by cakes!
I've also been wanting a pair of stripe pants for a few months now but have never told anyone about it. Yes la i've many wants in my wishlist. :D Its so amazing that God has granted me the desires of my heart through my family and friends!
Okay that's all for today.
THANK YOU to all my friends who have been so thoughtful and put in so much effort to made my birthday special. I can feel all your love!
And also thank you for the birthday wishes on my facebook and watsapp. I even got a birthday song sang all the way from Ireland!
It was a HAPPY birthday indeed! :)