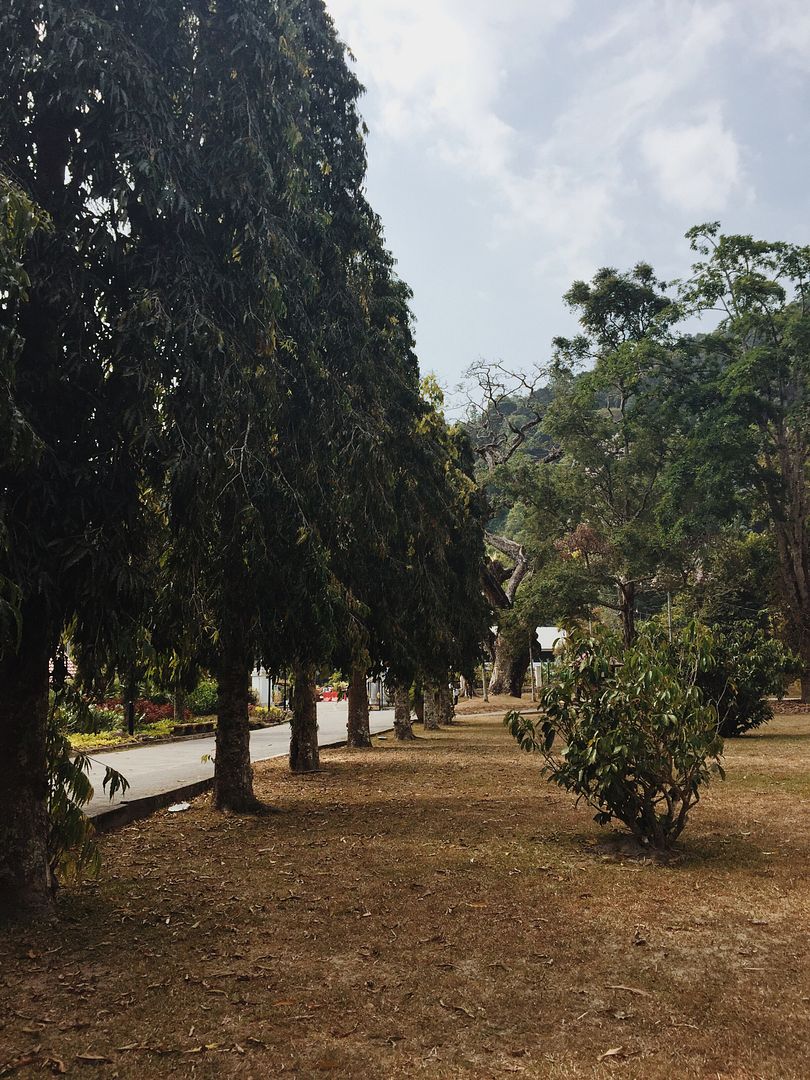 We planned to celebrate Valentine's Day the week after (tomorrow btw!) cause I thought I was gonna be busy on the actual day.
Turned out I wasn't as busy as I thought. M wanted to go for a picnic at botanical gardens before so I suggested we go there on the 14th instead. And I'll plan it since he's planning the other already.
This was what I surprised M with...
Watermelon and kiwi
Roasted garlic and tomatoes, bacon and fried egg sandwich
Salad with roasted pumpkin and pork sausages
Lemon water infused with mint, strawberries and blueberries
Lai anyone wanna give me best girlfriend award? =P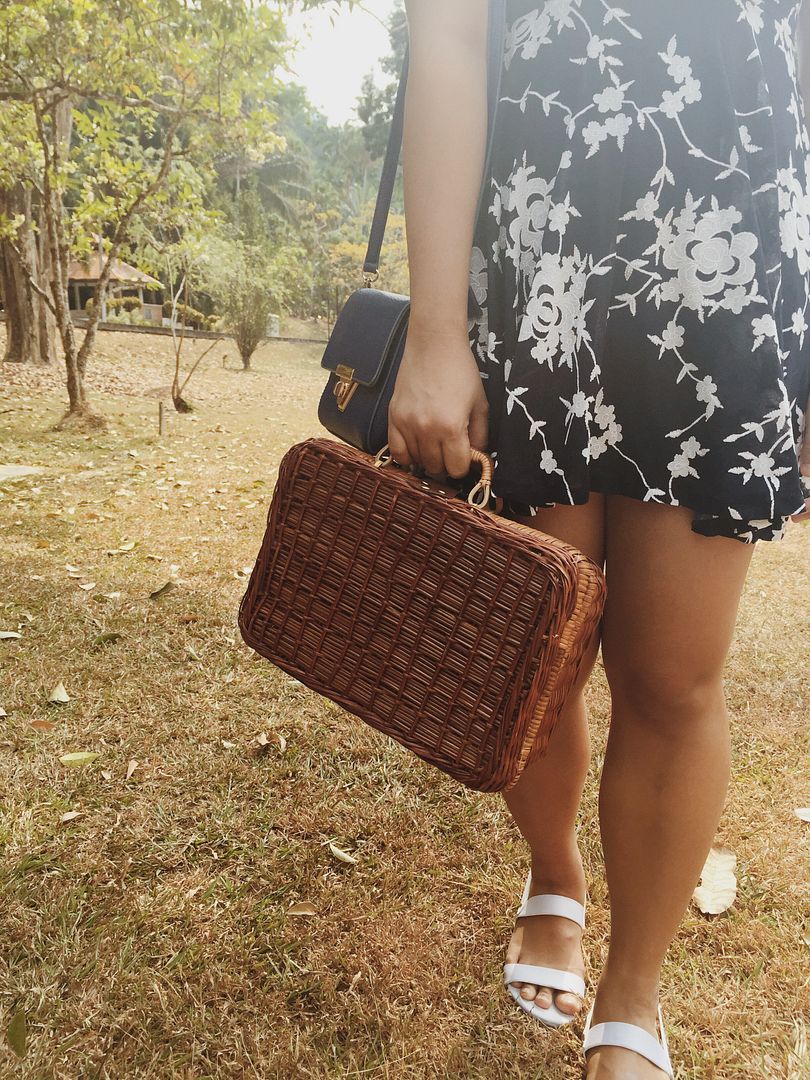 Finally get to properly use my straw bag for a picnic!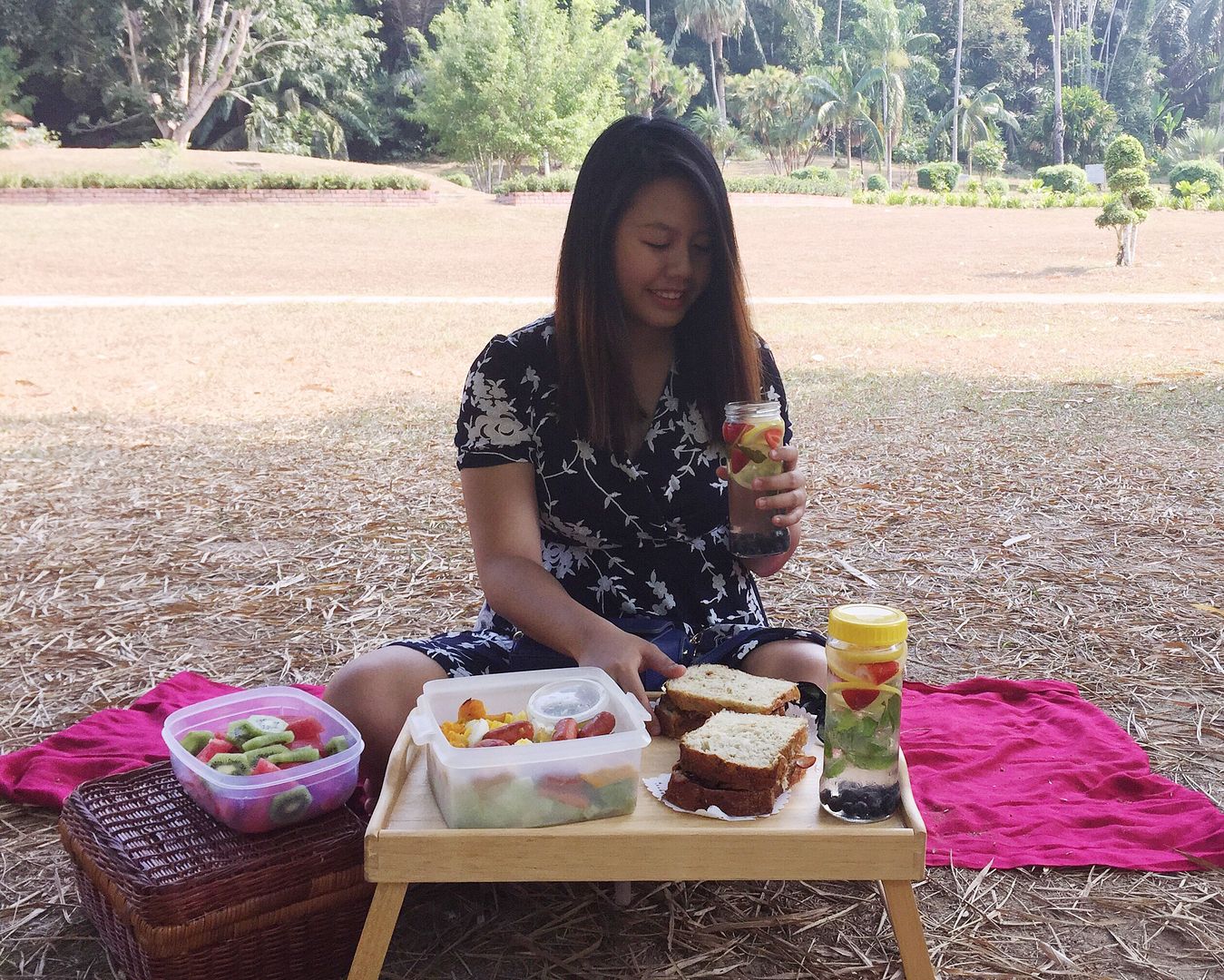 With our picnic spread!
This spot actually holds a very special place in my heart as my parents used to bring us here for picnics too when we were younger. :)
We were having quite a lovely time when suddenly a monkey intruded wanting to snatch our food. -_-
I just froze when it came nearer cause it looked fierce okay, and my ice cream got snatched by a monkey once before too when I was younger so got phobia.
Good thing I still managed to quickly grabbed my phone and bag first, but that was also after M kept shouting at me to grab our things hahaha.
You should have seen me I was looking like this O_O the whole time.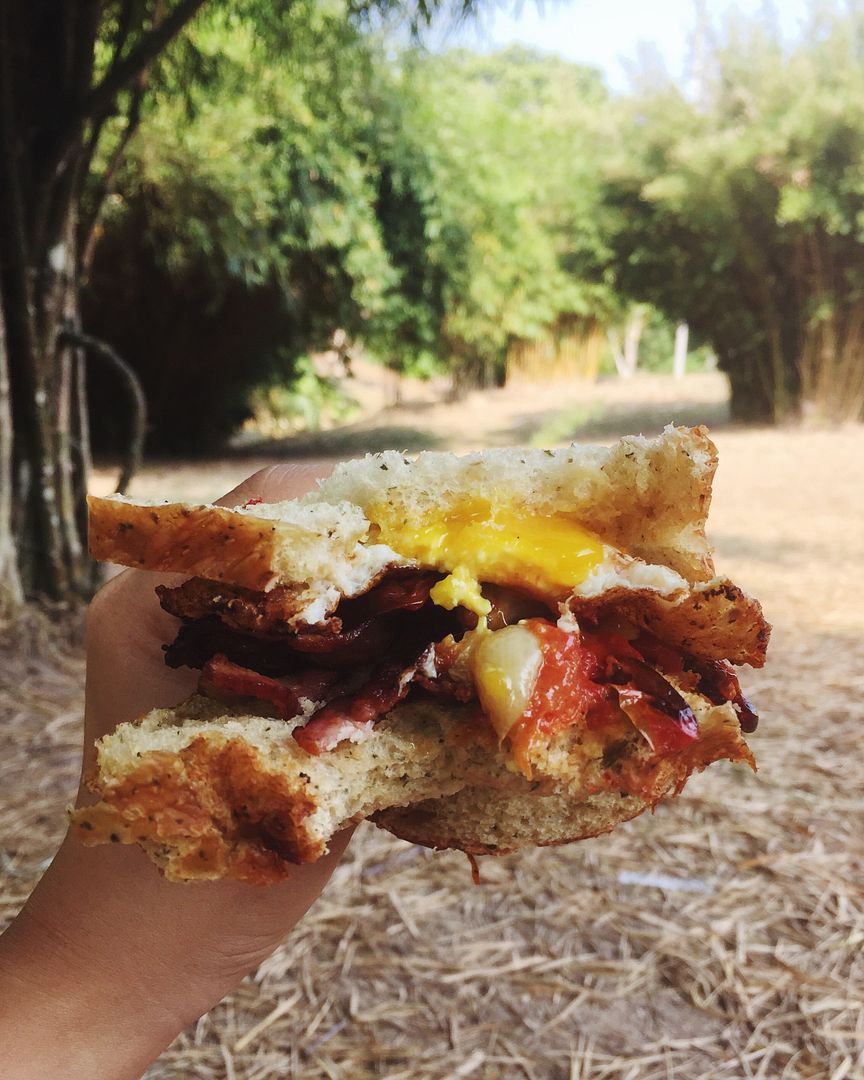 The insides of our sandwich myeheheh