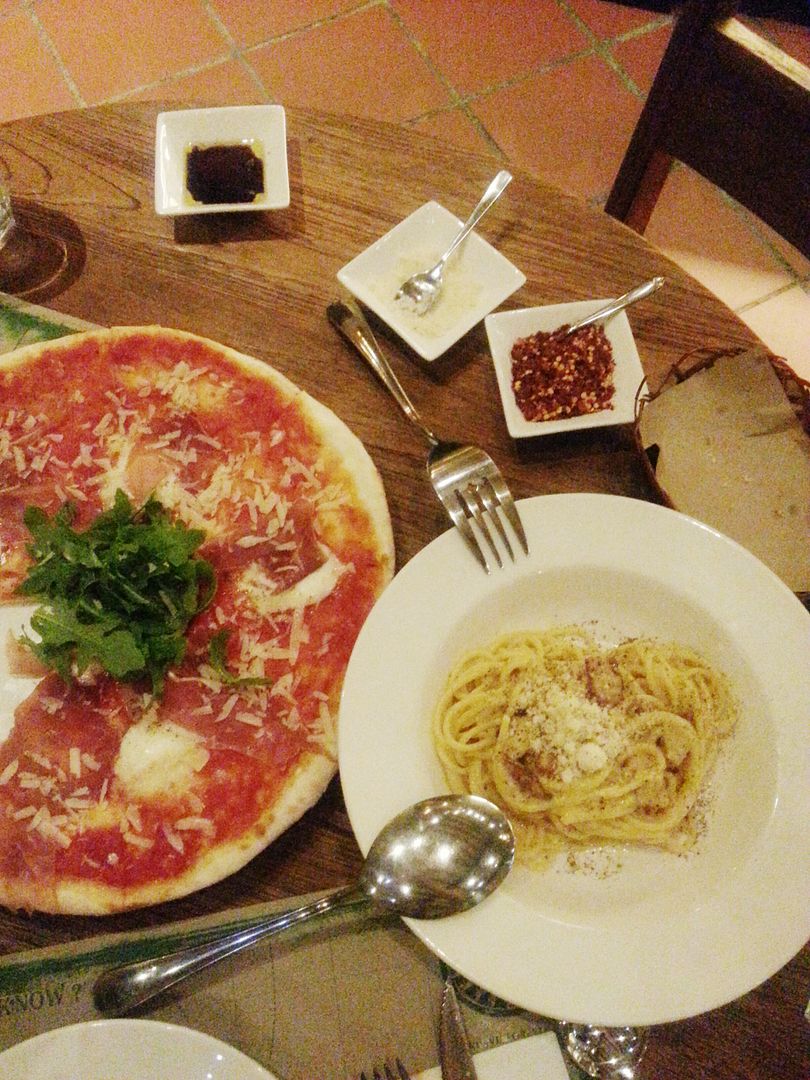 M & I have been ironing out some differences we have lately. Bound to happen when you put two people from totally different cultures/backgrounds together.
Last night we dressed up, went for dinner at our favourite italian restaurant and then china house for tiramisu, where a nice two piece band was playing.
We ate, we sang, we laughed, we silly danced.
It was good to remember that I like being with him, just that.
And that he makes me laugh a lot. :)