My mum came into my room just now and very nicely asked me if i would like to clean my room up because its not fit to live in anymore. :P
Its a surprise she haven't kick me out of the house yet with all the mess lying around considering
she's the neatest person ever.
If you need to know, she sweeps our floor at least 2-3 times a day because she said dust is there even though you can't see it. Ha! I love her. :)
So I tried la okay I tried. Started putting away the luggage i brought down to KL last weekend and then suddenly remembered that i haven't blog about amanthhat's birthday yet.
No need to guess what I'm doing now instead. /weak smile
I put the P in procrastination.
Okay I'll make this post super quick!
Sooooo..this year we thought of doing a british themed party for Amanthhat cause she's an anglophile (like meeee!).
We booked a room at Invito Suites and sneakily set up a little suprise party for her...
Red and blue to represent colors of the union jack!
Took me four hours to complete that paper fan backdrop, a labour party we have there alright.
And also some british inspired food, or more like food that we ate a lot when we were studying in liverpool ie bacon and pies :P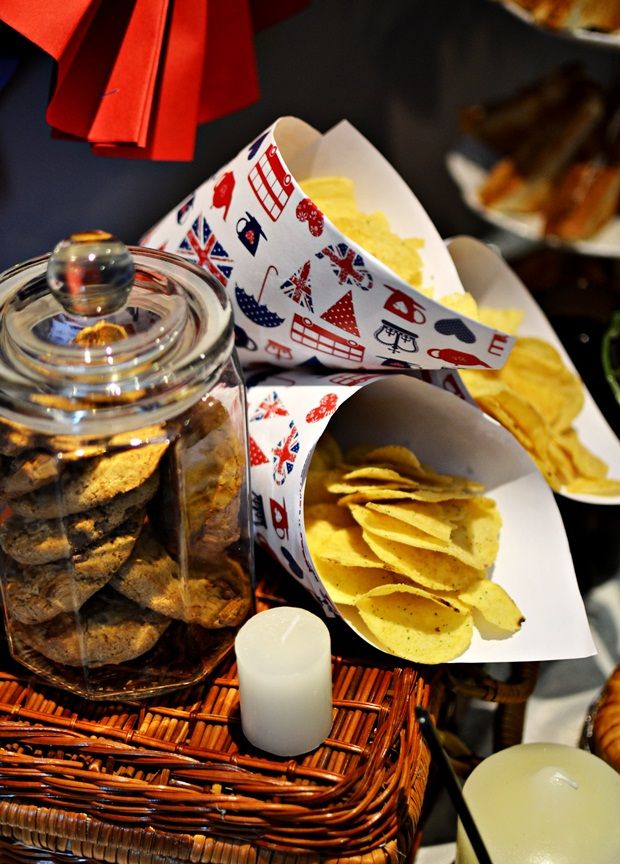 Cookies and chips were also key players in our diet there....I
dont think my arteries missed my days in liverpool that much.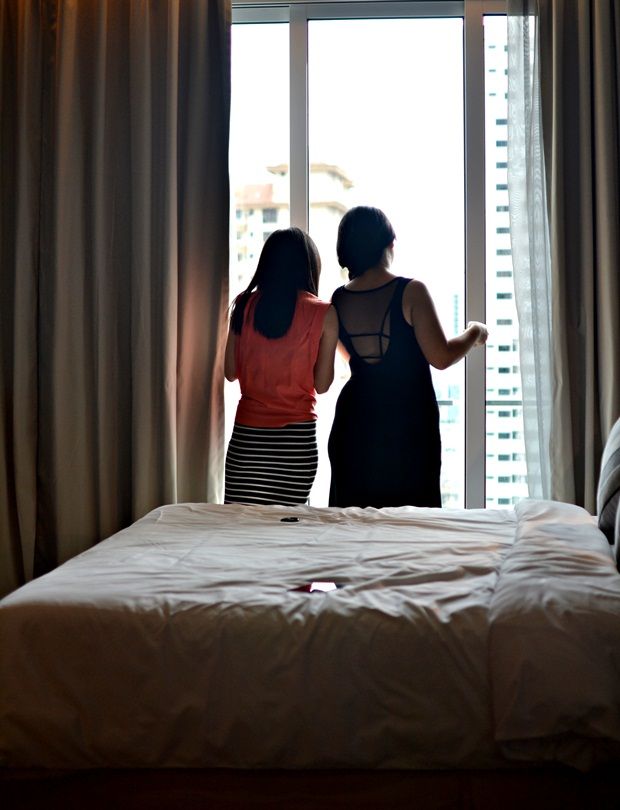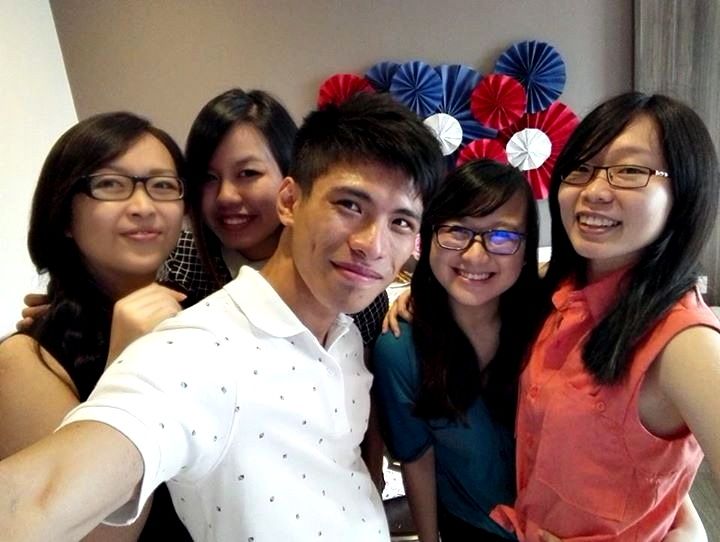 I was supposed to meet up with daniel but then my schedule was really packed so i invited him along to surprise amanthhat too. And its always nice to have a handy man around to help you do all the heavy duty stuff like fry eggs and sausages. :D
A shame xin xin wasn't with us this time around cause she's currently working in korea. We managed to skype with her a bit but its still not the same. We miss you xin! =(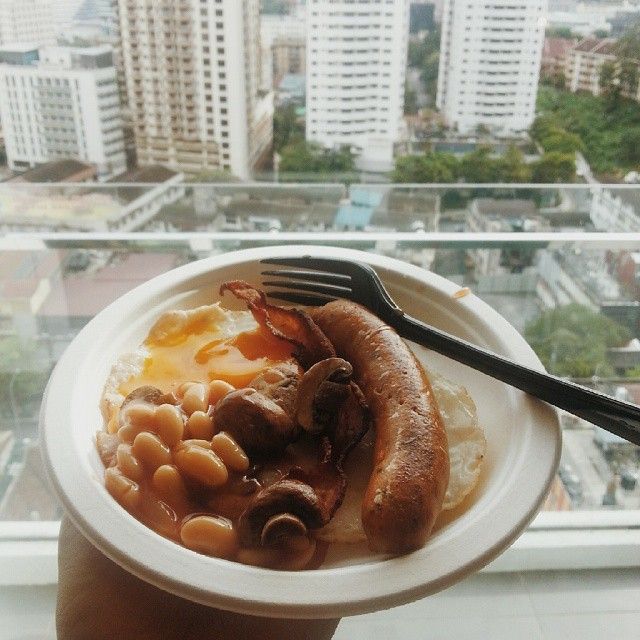 Fried runny egg, baked beans, mushrooms, BACONNNN and english sausage...not the full works but this will do. ;)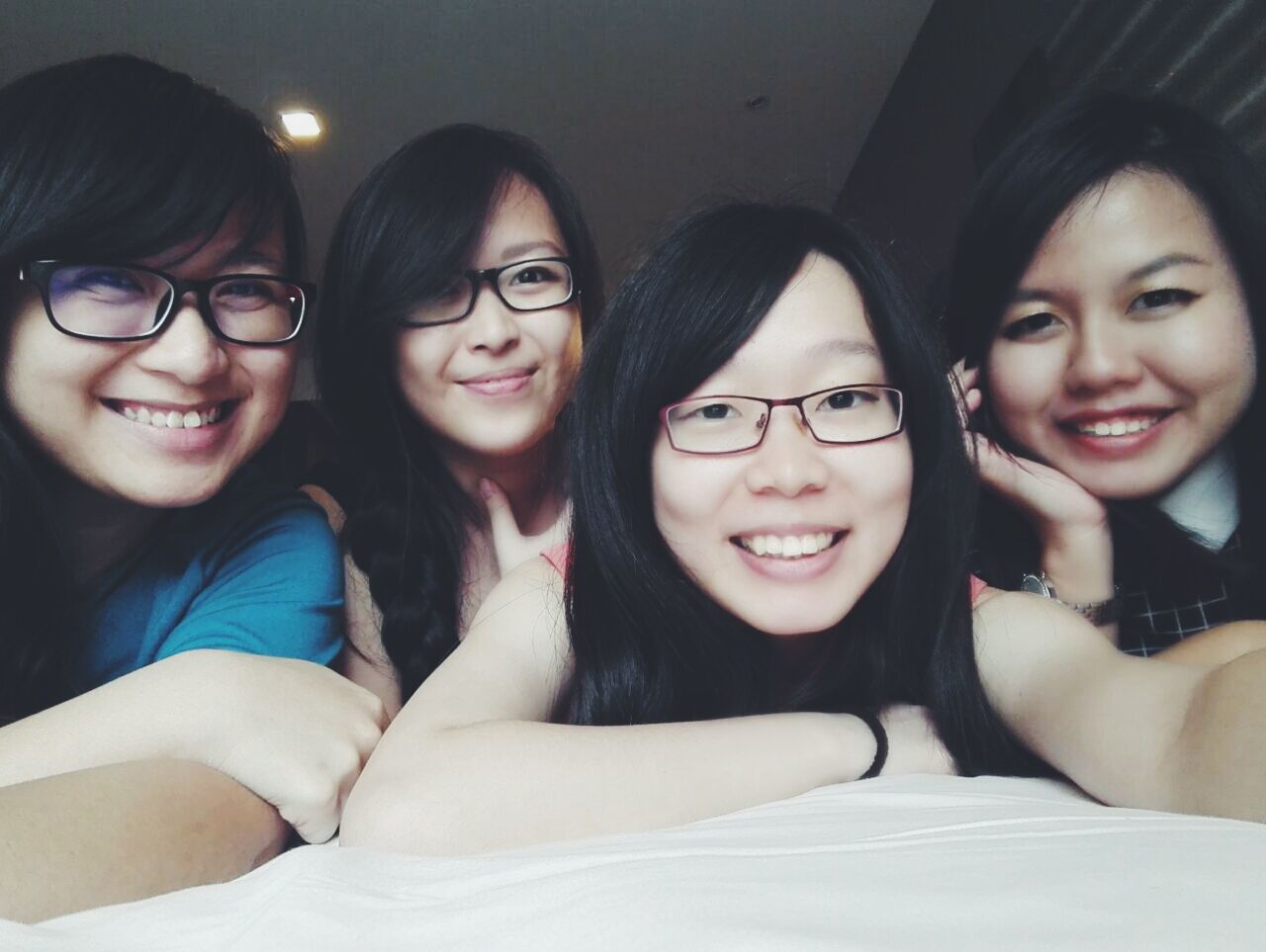 natural light = need for selfies :P