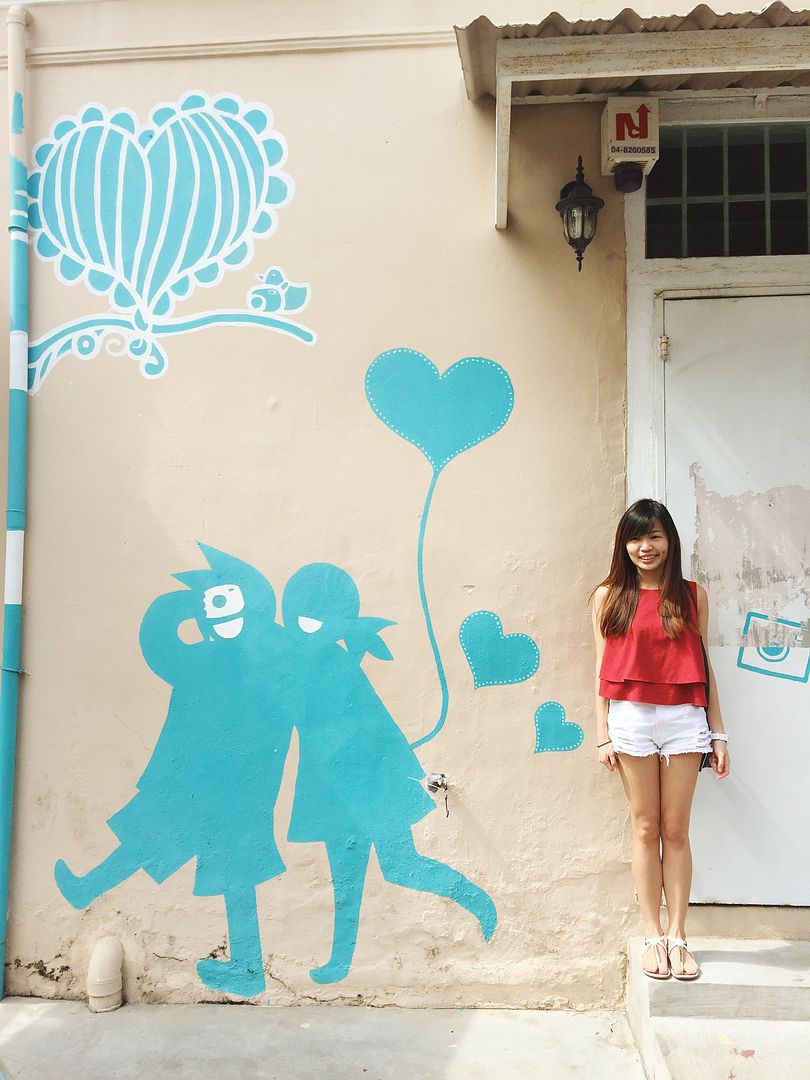 My high school best friend was back in Penang last weekend!
We used to be bandmates and classmates for 3 consecutive years in high school.
As if that amount of time spent together wasn't enough, we would also call each other every night and talk until 2-3 in the morning. Can't remember what was so interesting with our lives that we had so many things to talk
about.
Actually I used to be sooo talkative when I was younger i would just go on and on and not feel tired. My friends all agreed i should totally be a radio DJ cause I have natural flair for it hahaha.
But I think I'm using up my speech quota la cause I prefer to listen than talk nowadays.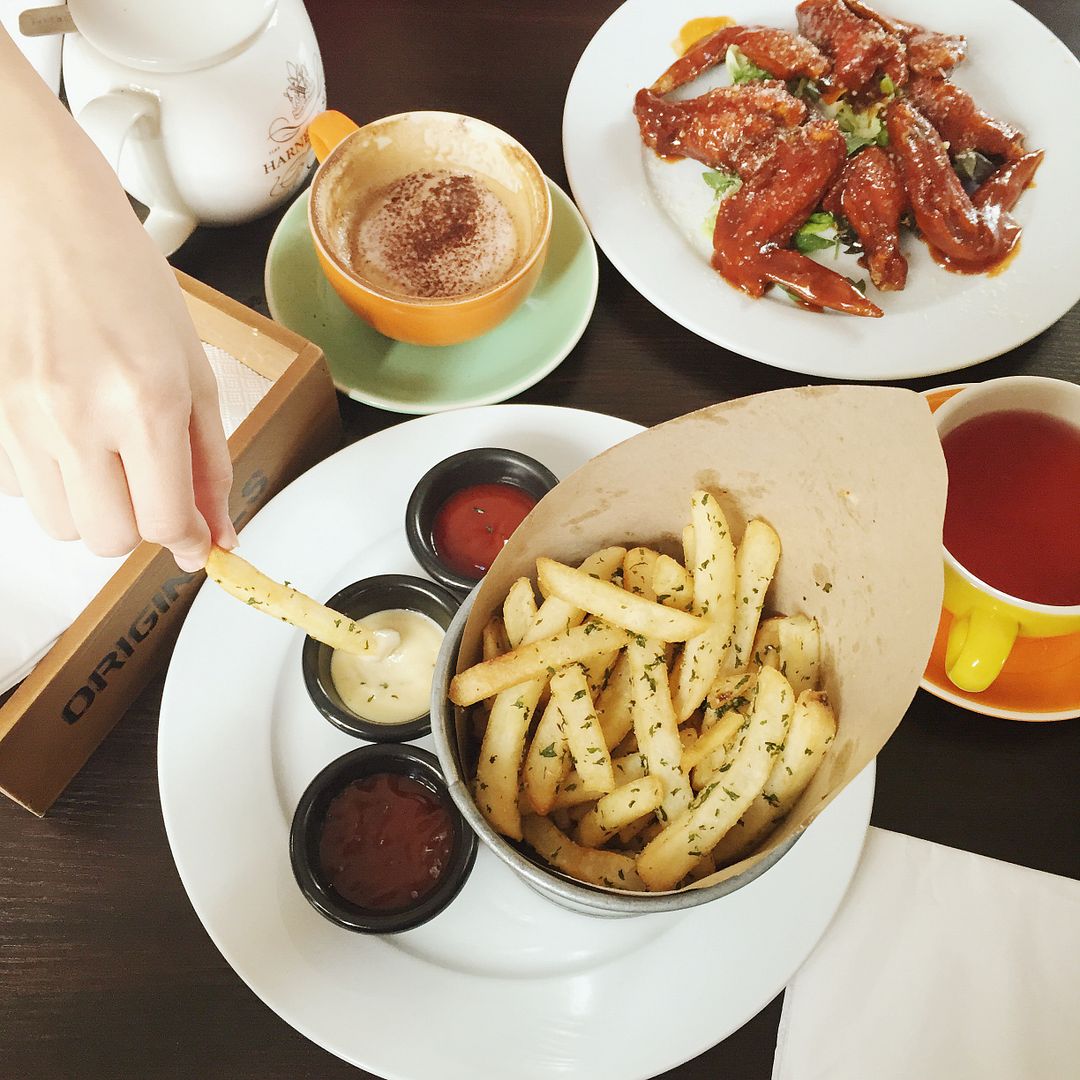 We were supposed to meet for lunch at The Haven Harbour, but both of us were still full from our breakfast so we shared some truffle fries and spicy chicken wings.
Fries were good with a prominent truffle flavour. Well it best be since i'm paying double the price of normal fries elsewhere.
I liked the chicken wings too. Think they were fried before being coated with the spicy sauce. I tapao them home cause we couldn't finish and they remained crispy even after a few hours.
And i'm happy to report that i finally found a place that serves decaf tea! Siew Min said coffee was decent.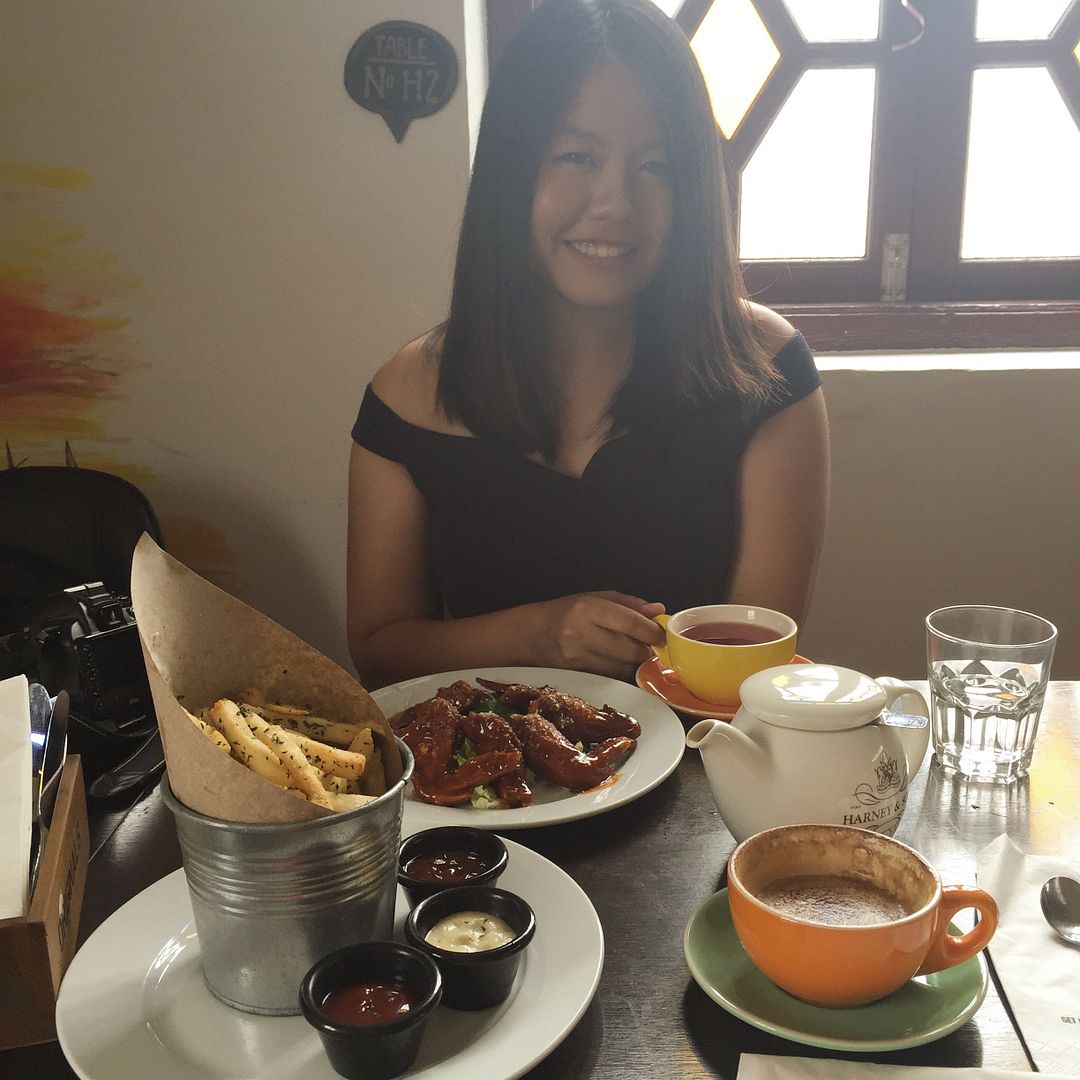 Dress: Doublewoot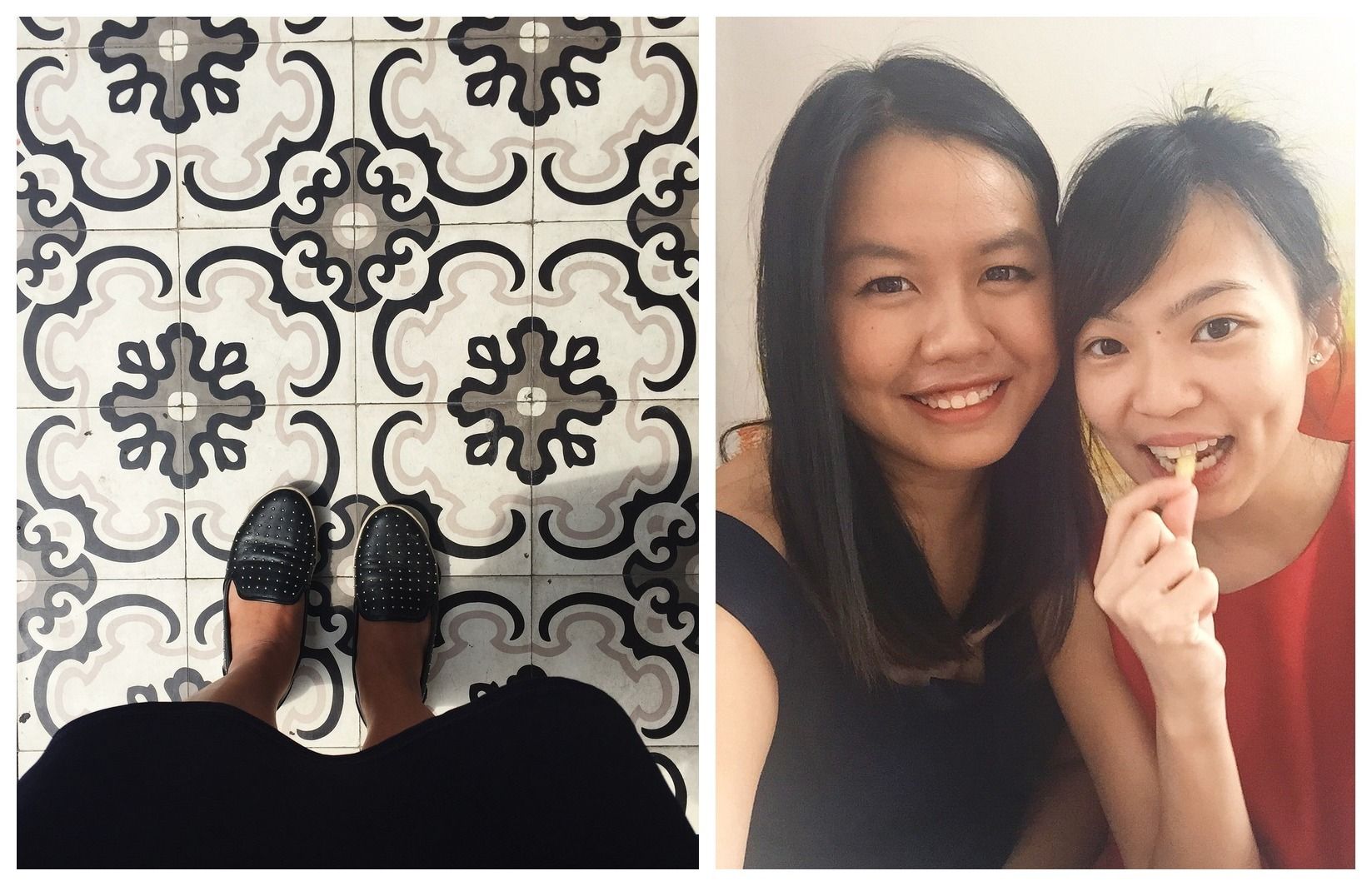 Got to say, I'm glad she came back when she did.
To be honest, I'm going through a rough time now.
There are questions that need answering, but to which I've none. I find myself going through extreme emotions.
Some days I just want to sleep and sleep some more. And other days (like today) I feel really empowered and gung-ho about channeling this ball of negative energy into new projects. Just comforting myself with these two thoughts...this too shall pass, and everything will be okay in the end.